Time, it's something we all have, but some may say we don't have enough.
What Makes Us Different?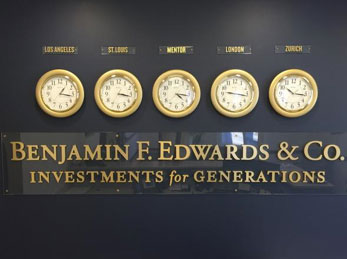 Click here to learn more about TIME
TIME
is represented by the main components of a clock, and it is an analogy we use to describe our three-part process:
The Face: Getting to know you
The Hands: Build and implement your plan
The Movement: Monitor your plan
We will take a holistic view of your financial picture as we work toward achieving your financial goals. This may include: Retirement and College Planning Strategies, Portfolio Diversification, Tax Planning Strategies, 401(k) and Pension Rollovers,
Estate and Wealth Transfer Strategies, Investment and Mutual Fund
Advisory Services.
At Mentor Wealth Group of Benjamin F. Edwards, we have the knowledge and perspective to implement financial strategies that will help you navigate through life's transitions.
Your Financial Advisor will take the time to listen to your needs and develop a financial plan with your goals in mind.